Helping Teams
Helping people work and negotiate better outcomes – together
TEAMBUILDING
We are living in extraordinary times. Shouldn't you consider solutions beyond the ordinary too? David's team solutions are delivered through his company, Everest Motivation Team Pte Ltd. He and his associates have been helping organisations seriously address their teambuilding development and deliver REAL return on investment, instead of platitudes and ineffectual feedback forms. Do you know what you are getting from each dollar spent on ' teambuilding'?
Most monies spent, in our opinion is largely wasted as there has not been a well thought-out process to encourage and equip teams with the skills and mindsets to work together effectively.
"To tell the truth, I was skeptical at first – that this teambuilding programme could make a difference. But since the programme, people have been more pro-active, and I have been getting more reports and information from staff in a timely and helpful fashion"

We help your teams:
address strengths and weaknesses using great teamwork tools
learn in a fun, safe environment
understand specific skills they need to employ for teams to succeed
address difficulties in implementing good behaviours through follow-ups and longer term programmes
execute such programmes throughout Asia-Pacific
See a few examples of teams across six continents are using one of our team and leadership learning solutions – Everest Challenger®. Since 2009, our simulation of climbing Mount Everest with great team and leadership lessons has benefited scores of organisations including but not limited FEDEX's Global Leadership Institute, the Boys Scouts of America, business schools of the Universities of Georgia (USA), KwaZulu-Natal (South Africa), Taiwan Sports University and many more in 14 countries. A digital mobile phone app version will be available later in 2020.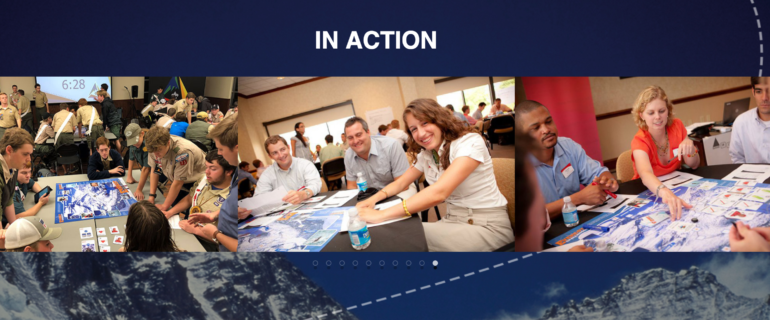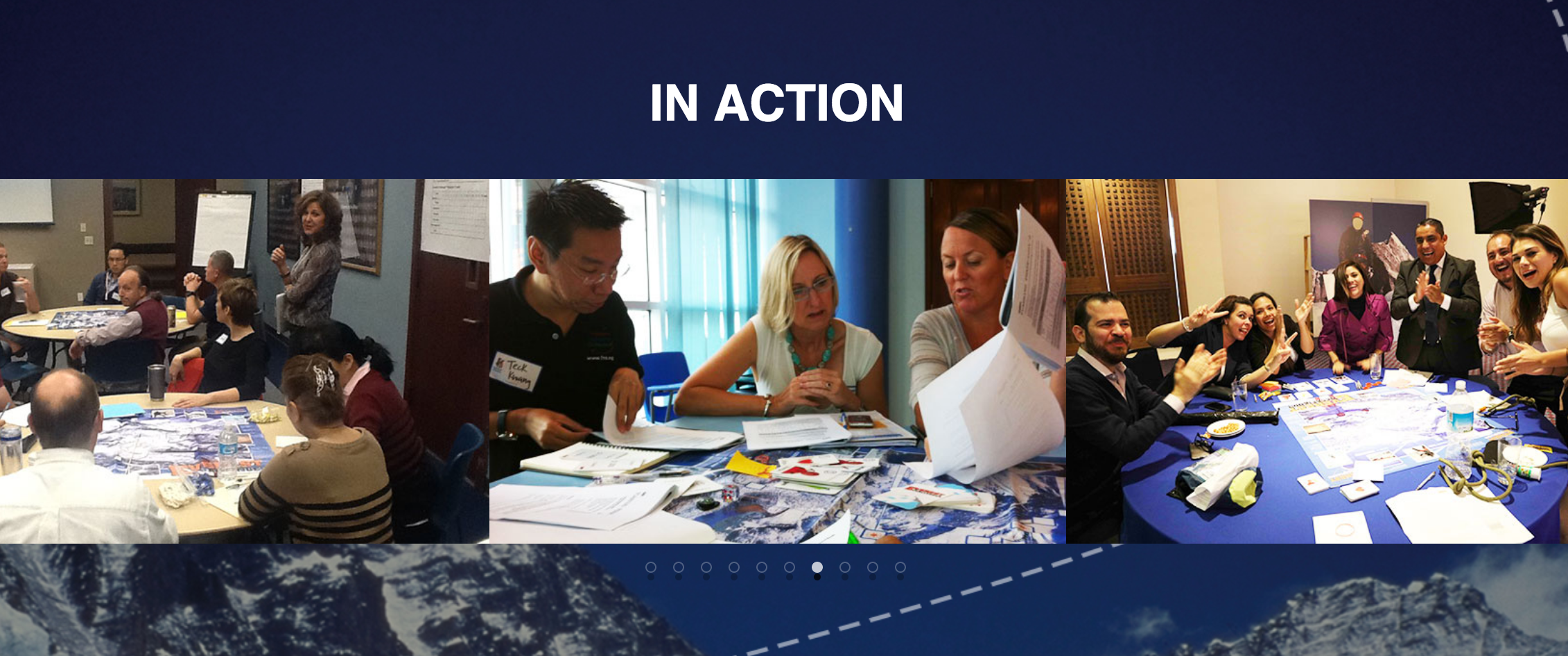 ________________________________________________________-
NEGOTIATING TO WIN™
Most buy/sell side professionals are failing to get what they deserve simply because of a poor understanding of how to negotiate fees and terms effectively. Applying just ONE of the skills you will learn at our in-house or public seminars can help you succeed in your next negotiation.
In one or two-day formats, our Negotiating to Win™ workshop teach you how to:
Negotiate more effectively immediately
Improve negotiation skills in probing and listening
Improve your negotiating style through a validated psychometric tool
Avoid common negotiation mistakes
Use up to 20 strategies and tactics
Ask for, and give concessions effectively
Negotiate with real case studies and exercises
Contents of the seminar
Learn:
POWERFUL skills of WORLDCLASS negotiators
10 KEY factors and great questioning skills
SECRETS OF asking and giving concessions effectively
IMPROVING YOUR NEGOTIATION STYLE BY Using the Rahim Organisational Conflict (ROCI-II) assessment (see basis of assessment here – click link to download 2 pages)
to negotiate from a WEAK POSITION
20 MUST-USE strategies, tactics and counters
Negotiation simulations YOU PARTICIPATE IN FOR ACTIVE AND PERMANENT LEARNING
Developing your own personal action plan FOR SUCCESS IN EVERY NEGOTIATION
Read what others are saying:
The workshop was terrific. Both Ross and I have used many of your techniques already; and I might add quite successfully. I understood where and how much power I had in the negotiation each time. Once I did that I then determined the best style to use based on the work we did, and I ended up with three very close results. Additionally I have put the "nibble" to good use in those negotiations. David, you are a real inspiration. Keep up the great work and keep sharing the message.
David Hogan
CEO
Alliance Construction Materials Ltd.
…wonderful negotiation skills workshop.It was very well presented and conducted. The material was very relevant and certainly applicable to what we are doing in our day to day business.
Mario Sorbello
Manager – Contracts
SLS Bearings (S) Pte Ltd
I have been in sales for ten years and was quite confident about my style before attending David's workshop.  I learnt very quickly in his course however that I was using only a few techniques and there were many more available especially in terms of negotiating tactics.  In-fact (this year) I have quadrupled my sales target, which was helped enormously by putting into practice the things I learnt on this course.
Grant Rawlinson
Sales Manager, Subsea
KONGSBERG MARITIME PTE LTD
_________________________________________________________________
LEADERSHIP DEVELOPMENT and RETREATS
Your short time together as a leadership team at a retreat is immensely valuable. Have you endured meetings which were a waste of time? Are you overwhelmed by the amount of ground you need to cover and the outcomes to be translated in the workplace afterwards? Are you challenged in obtaining a solution that is a fit with the tone of the meeting, as well as managing the diversity of views, opinions and energy in your group.
Everest Motivation Team, have successfully designed and contributed to single and multiple-day strategic retreats, bringing with it a raft of competencies and a refreshing approach to get the outcomes you want.
We are not activities-focused, but outcomes-focused.
Some of our facilitated retreats have included sessions designed to motivate, energise, produce actionable plans for our clients which have included:
Covestro Asia's Open Space session
Bvlgari Asia's 3-day retreat
Federal Express's LEAD programme
ABN Amro's global equity heads meeting ( London )
INSEAD Business School's AVIRA programme
Singapore Mass Rapid Transit emerging leaders' programme
Sanofi aventis' Open Space Session
Frito Lay's emerging leaders' team development programme ( Singapore and Hong Kong )
Jones Lang Lasalle's WINNING EDGE programme
Covestro's HongKong strategy meeting
Contact us to discuss your needs. We would be delighted to explore your meetings in detail.